Travel information and advice: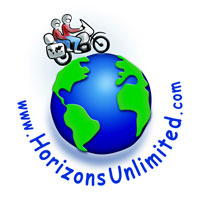 – Awesome website full of good advice about travelling the world overland, excellent for getting inspired and sharing ideas with other travellers.
Adventure Rider – A great forum where people share their routes and stories as well as discussing preparation tips and recommended gear.
Explorers Connect – Website listing jobs around the world and displaying travel information and news.
Jupiter's Travellers – A website run by the Ted Simon foundation which brings together travellers and shares their experiences online.
Transalp.org – Forum dedicated to the Honda Transalp Motorcycle, owners discuss their travelling experiences and share advice about mechanical problems and suggested fixes.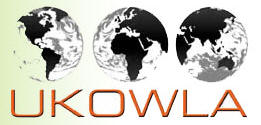 UKOWLA – The One World Linking Association, helps to develop and maintain links between schools in different parts of the world.
Zanzigap – An organisation arranging teaching placements in Makunduchi village, Zanzibar.
Other Travellers pages:
Partireper.it – Italian guy, Gionata Nencini, travelling the world on a Honda Transalp. The site is in Italian, English and Spanish translations. This guy has travelled from Italy east through to the east coast of China, then south through a lot of East Asia, Australia, New Zealand and is now travelling through South America.
Tony on-the-road – Belgian guy who does a lot of travelling by motorbike. We met in Rabat, Morocco and travelled together with Charlie (below) to Mali. We met again in Ghana and Malawi.
Chaz-Moto – Charlie is an American guy who has travelled all through the Americas and is now in Africa. We met in Essaouira, Morocco and spent 6 months travelling together to Zanzibar.
Diesel Bikes in Africa – Heidi and Jens are riding diesel powered Royal Enfield motorbikes through Africa. We first met in Nouakchott, Mauritania and then bumped into each other several times on our way through West Africa, then joined in with their plan to ship the bikes to Namibia.
One World, One Family, One Van – Cristian and his Family travel the world in their specially converted van. We first met in Nouakchott, Mauritania and then bumped into each other several times on our way through West Africa until Ouagadougou, Burkina Faso.
The Timeless Ride – Hubert decided he would travel the world for 10 years with his motobike and side car. He has been going for 8 and is still going strong. We met in Tema, Ghana and shipped our bikes to Namibia together.
Motomonkey Adventures – Danielle is a Kiwi girl who travels solo around the world on her motorbike, she is also a Jupiter's Traveller. We were in contact for a year before we eventually met in Lilongwe, Malawi.
Long Road Up – These two German guys are cycling north from South Africa to Kenya. We met in my favourite place, Cape Maclear, Malawi.